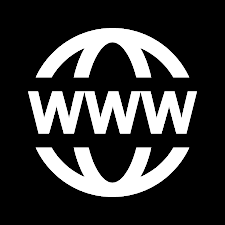 Bio
My name is Giulia , a distinguished actress, received her Bachelor's degree in Science of communication in 2013 from one of the top universities in Europe, the La SAPIENZA UNIVERSITY in Rome.

Giulia Lupetti has been working in the entertainment industry as an actress for nearly a decade, with some of the very best Directors in Italy and in the world like, Bret Roberts (Mission Possible), Gianluca Gargano (Rapiscimi), Fausto Brizzi, (Come è bello far l'amore) Massimiliano Bruno (Viva L'Italia), Barry Morrow (Condemned To Love) Ben Stiller(Zoolander 2), Volfango De Biasi (Natale col Boss),Cristiano Bortone (Le dieci regole per farla innamorare) and more .Giulia Lupetti has worked as actress on advertisements for high profile international companies, such as Samsung,RAI Sanremo, Socap etc. and for music video of important Italian singer such as Valerio Scanu,Fabri Fibra, Emis Killah, Jerry Calà.
In 2011 Giulia Lupetti worked as glen for an important Italian tv show on RAI 2, for " l'isola e poi….."
In 2011 she shoot for the short movie "Scaleno", and "Dolce per due" and later she worked as OROSCOPINA for a web channel.
In 2015, Giulia Lupetti worked for a theatre show in Rome at Teatro Eliseo in Rome, for two important and successful performances such as "La professione della signora Warren" and "Un amore per caso"; In 2015 she filmed an important role for the movie "l'ultimo Teorema di Fermat",close to the important Italian's actor Giancarlo Giannini, Franco Nero and the star Gerard Depardieu .She has been invited as guest in the transmission "Mattino chic", on Agon Channel with the famous journalist Monica Setta.
In 2016, Giulia Lupetti worked as host for CANALE 21, for the show "Live In Rome", when she followed the important festival of film in Rome. She worked in the series "Sexit";
Giulia Lupetti has been invited to attend as a representing Italian's delegation of "Ivana Chubbuck's Studio" at the "TORONTO INTERNATIONAL FILM FESTIVAL" on September 2016, and at the "David di Donatello" in march 2016, also at the famous "Italia Los Angeles film festival" on February 2017.
Giulia Lupetti was on the magazines "Gq Italia" and "Gq Mexico", were she has been interviewed about her career, she has get the cover of "Interviu Magazine" Spain and "Formen" in 2015 and 2017.
Giulia Lupetti worked as line producer for the documentary about free diving, "Vertical Breath".
She played a major role in the comedy movie "Rapiscimi", whom is gonna be out in Portugal and Italy in 2018, she played close to the famous Virgilio Castelo and Sao Josè Correia.
She will attend at "Cannes Film Festival 2018", to promote her last movie "Mission Possible", in whom she played close to the other actors John Savage, James Duval and Bret Roberts.
​
Credits
2017, studying with "Philip Leirness", Los Angeles;
• 2016, studying at "IVANA CHUBBUCK STUDIO", Los Angeles;

2015-2016, studying at "HT STUDIO DE SANTIS", with Patrizia De Santis, Rome;
• February 2014, certificate INSTITUT FRANCAIS CENTRE SAINT LOUIS, Rome;

2014 stage, "GIANCARLO GIANNINI", centro sperimentale di cinematografia , Rome
• September 2013, stage "PINO PELLEGRINO", President
hotel, Lecce

July 2013, graduation La Sapienza university , Science of communication, Rome;

2011-2012 ,stage "ACTOR STUDIO LONDON" , Olympic studios in Barnes, London;

2009-2011, studied "ACTOR STUDIO INTERNATIONAL" Rome;

September 2009, certificate ISE (Integrated skills examination in English) Trinity College